Location : Art in Perpetuity Gallery, 6 Creekside, London SE8 4SA
Dates and times : 8th to 25th May 2008. Thursday to Sunday 12 noon to 5 pm
Private View : *Friday 9th May. 6 - 9 pm
Finissage : Saturday 24th May. 6 - 7 pm
Precis :
To the casual observer the world appears in a constant state of perpetual motion organising itself into structures of increasing complexity. In this exhibition, sixteen artists from six countries have been asked to re-interpret this phenomenon in terms of their own creative practice.
From the philosophical to the humorous and the sublime to the absurd, the artworks present an interpretive response to the issues of cyclicity, entropy and what the ancient Greeks used to call hyparxis, or 'ableness to be'.
A4 Press Release : Click Here for Full Press Release as Word document
Website : www.a2arts.co.uk/perpetuum
Website : A2 Arts Homepage
Website : About A2 Arts
Curator contact : Paul Malone at : perpetuum@a2arts.co.uk
Artwork Images (click to enlarge @300dpi):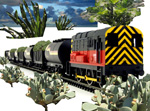 Artist: Paul Malone. Caption: 'Climate Model No2'

Artist: Joachim Raab. Caption: 'Verknüpfung'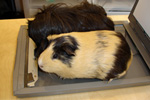 Artist: Nicola Rae. Caption: 'Neville and Merlin on Scanner'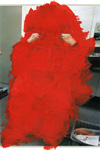 Artist: Xulia Duran-Rodriguez. Caption: 'Five objects and a Man'

Artist: Gianluca Ferrari. Caption: 'Connexion'

Artist: Giorgio Tentolini. Caption: 'Querce'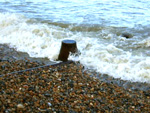 Artist: Rody Luton. Caption: 'Time and Time Again'
Artist Images (click to enlarge @300dpi):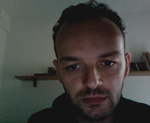 Artist : Gianluca Ferrari

Artist : Giorgio Tentolini